May 11, 2023
HOUSTON – Kuraray Foundation of America (KFA) has awarded $6,000 in scholarships to three Crosby High School students. A scholarship review committee selected the recipients based on the effort the students put into their academics, extra-curricular, and community involvement and their ability to communicate these endeavors effectively in their applications. The awards include two $1,000 scholarships for two-year college or technical school and one $4,000 scholarship to a four-year educational path. All recipients must maintain an overall 3.0 GPA in college.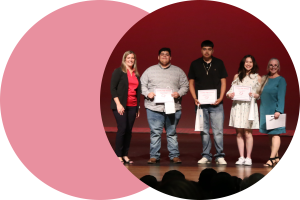 Courteney Le, who intends to study chemistry at University of Texas received a $4,000 scholarship. Miguel Cuevas and Delberto Delagarza each received $1,000 scholarships. Cuevas will attend Lee College to become an instrument technician. Delagarza will study design and drafting at Texas State Technical College.
"The Kuraray Foundation of America is committed to supporting students in their academic pursuits," said KFA President Takaharu Kawahara. "The recipients exemplify our principles in scientific, technical, and educational fields to improve our community. As members of the workforce of tomorrow, these students ensure the continuous development in environmental, technical and science careers."
"Thank you so much for the opportunity," said Courteney Le. "I will use it both as a motivator to further my education and as a reminder to strengthen my educational career."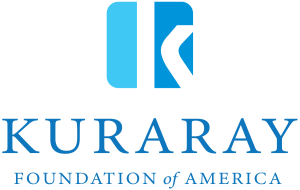 KFA has awarded $34,000 to support 19 local high school students.
To learn more about the Kuraray Foundation of America, visit www.kurarayfa.org.
About Kuraray Foundation of America
Launched in 2020, Kuraray Foundation of America, Inc. (KFA) is a 501 (c)(3) non-profit corporation that provides support to Kuraray Group (Kuraray) employees and their communities. In the wake of natural disasters and other significant crises, as well as oversees the process of ongoing charitable contributions and sponsorships.
KFA partners with Kuraray employees to strengthen our hometown communities through volunteerism, donations, and sponsorships addressing local community needs. We align our community investments with common economic and societal goals that complement our business focus where Kuraray operates across the country.
# # #
MEDIA CONTACT: McKenna Parr
Griffin Communications Group
(832) 226-3858
mckenna@griffincg.com