Product Stewardship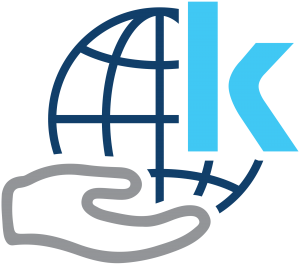 Kuraray creates pioneering technologies that no other company can produce—and a key enabling element of that is Product Stewardship. Kuraray has established standards and processes to ensure the development of safe and sustainable products that meet our customers' needs. Each Kuraray America, Inc. employee has a responsibility to understand Product Stewardship concepts and how they relate to their everyday work to optimize production processes with a low environmental footprint, and provide products that contribute to environmental protection and enhance the quality of life. Kuraray America, Inc. strives to provide information and assistance to our customers and value chain partners to achieve Product Stewardship best practices in the handling and use of our products.
Product Stewardship and Responsible Care®
Kuraray America, Inc. uses the guiding principles of the Responsible Care® Product Safety Code throughout its Product Stewardship Program. Product Stewardship covers all stages of the product life-cycle and is used to enhance the overall value of new and existing products for our customers. Product Stewardship's foundation is built on collaboration, requiring the knowledge and expertise of a variety of disciplines. In the spirit of  Responsible Care®'s focus on continuous improvement, Product Stewardship at Kuraray America, Inc. is continuing to evolve to bring unique and innovative products to our customers that help them meet their Product Stewardship needs.
For more information on Responsible Care®, visit our Responsible Care® page.
Product Stewardship and Sustainability
As the world evolves, so does Kuraray. Our Product Stewardship Program supports Kuraray America, Inc.'s sustainability strategy through product risk management coupled with design and development of new products with a reduced environmental footprint that enhance the quality of life for all people on the planet.
For more information on our sustainability strategy, visit our Sustainability page.
Product Stewardship Goals for 2021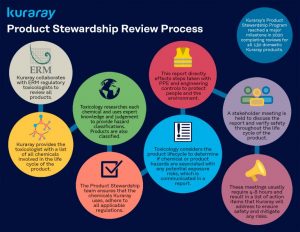 Our Leadership team has committed to expanding our Product Stewardship endeavors by completing a new round of reviews for our products by the end of 2020. Kuraray America, Inc. has an established policy to conduct Product Stewardship Reviews for all new products prior to commercialization. Customers can have confidence that Kuraray's products are vetted for compliance, safety and sustainability.