October 10, 2022
HOUSTON – Leadership from Kuraray America, Inc. (Kuraray America), a global leader in the manufacture of chemicals, fibers, textiles and resins, today announced the relocation of its company headquarters to 3700 Bay Area Boulevard, Suite 680, Houston, Texas, 77058. The relocation will support the company-wide shift to a hybrid work model following the onset of the COVID-19 pandemic. Kuraray America's official move-in date is November 14, 2022.
"Since the pandemic first began, we have been making efforts to enable our team members to better collaborate in their respective workspaces," said Takaharu Kawahara, President and CEO of Kuraray America. "Moving our headquarters to a well-designed, open-concept space will accelerate creativity and innovation through enhanced communication and collaborations."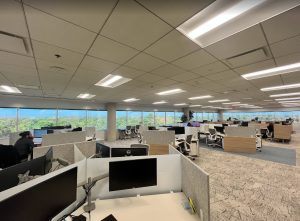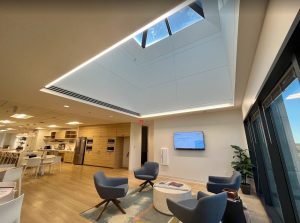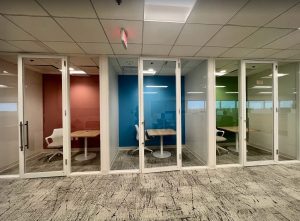 As Kuraray executes its plans to achieve goals set forth in the company's medium-term management plan related to sustainability, innovation, and digital transformation, the relocation of its headquarters will also support increased growth and the cultivation of strong relationships with local businesses and the community.
To learn more about Kuraray America, Inc., visit www.kuraray.us.com.
About Kuraray
Founded in 1926, Kuraray is a world leader in performance-based polymer and specialty materials technologies, including resins, chemicals, fibers, and textiles. The company operates many subsidiaries around the world, including Kuraray America, Inc., headquartered in Houston, Texas. Within the United States, Kuraray America, Inc. operates eight facilities including top-of-the-line research and production sites located in Texas, North Carolina, South Carolina, and West Virginia.
# # #
MEDIA CONTACT:
McKenna Parr
Griffin Communications Group
(281) 335-0200; mckenna@griffincg.com