Kuraray at ITB Automotive Energy Storage Systems 2020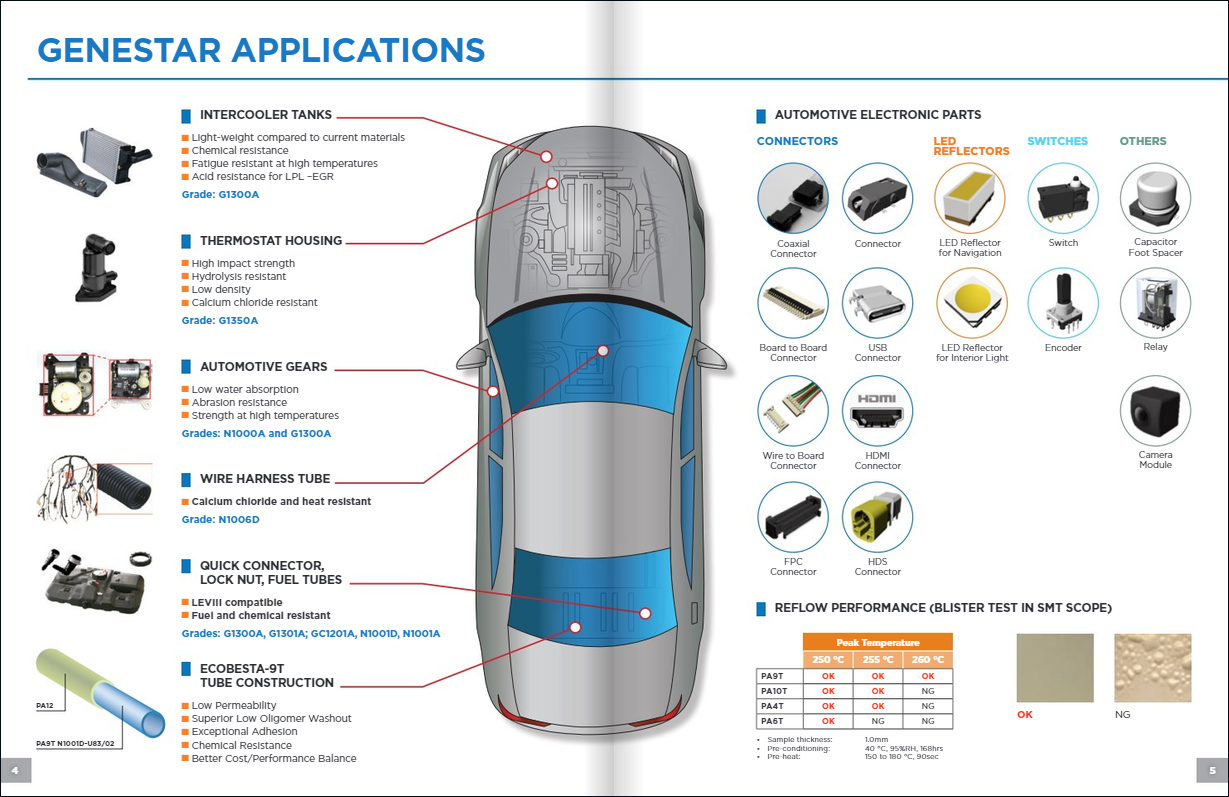 The EVAL and Genestar teams were onsite in Novi, Michigan, March 4th & 5th, showcasing an array of innovative applications for the automotive industry.
EVAL™ EVOH resin is characterized by its outstanding gas and fuel barrier properties. Around the world, multilayer plastic fuel tanks and fuel system components have become the preference of automobile designers and manufacturers; and for a good reason. Plastic exhibits several advantages over metals, such as its lighter weight and ease of fabrication. With the unparalleled barrier performance of EVAL™ resins from Kuraray, these fuel tanks are as good for the environment as they are for the industry.
Genestar™ resin, a high heat resistant polyamide (PA9T) with outstanding chemical resistance, is particularly suited for fuel delivery and component applications. The automotive industry demands advanced performance plastics to meet the rapidly evolving technical, environmental, and regulatory standards that the market requires. Performance plastics often meet and exceed the performance of materials like metal. With high-heat, chemical and abrasion resistance, Genestar is often looked to for improving where other materials have failed.
From plastic fuel tanks to housings, gears, electronics, and more, EVAL™ EVOH and Genestar™ PA9T offer quality, sustainable solutions that enhance automotive powertrain performance.
View Kuraray's Automotive Applications video: