Barrier packaging in a circular economy
Increasing consumer demand for sustainable options, coupled with new government regulation, is creating game-changing packaging requirements and best practices.   Brand owners and converters are looking for innovative and sustainable green packaging solutions with full barrier capabilities. EXCEVAL™ , Kuraray's fluorine free, biodegradable, compostable, repulpable, and recyclable barrier polymer, is the smart choice.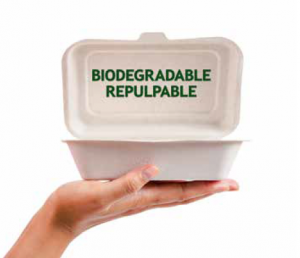 EXCEVAL™ is the sustainable solution in barrier polymers. In fact, the chemical and physical structure in EXCEVAL's polymer chain makes it one of the best barrier polymers on the market today.
---
Moisture resistant, high barrier against oil and grease, oxygen and other gases
Designed specifically for the requirements of "high barrier" and resistance against oil and grease, moisture, oxygen, and other gases, EXCEVAL's unique chemical structure makes it an exceptionally versatile aqueous-based barrier coating system. It has excellent film forming properties, enhanced resistance to humidity effects, high transparency, strong chemical resistance, very good adhesion, and excellent printability.
Applied to a wide range of paper and paperboard surfaces, EXCEVAL™ forms an excellent and complete, sustainable barrier packaging system.  In addition, because of its exceptional film forming properties, EXCEVAL™ is also an outstanding protective and sealing coating layer, which is used in certain specialty paper applications like silicone release papers.
---
Biodegradable, compostable and recyclable
EXCEVAL™ is recognized as one of the very few vinyl polymers which is biodegradable. EXCEVAL™ has also been shown to fulfill the requirements for compostability when it comes to biodegradation, heavy metal content, fluorine content and ecotoxicity.
EXCEVAL™ coated paper and board can offer a sustainable and recyclable alternative to plastic packaging. Studies confirm that EXCEVAL™ coated paper and board are repulpable and can be recycled in standard paper streams.
---
FDA Certified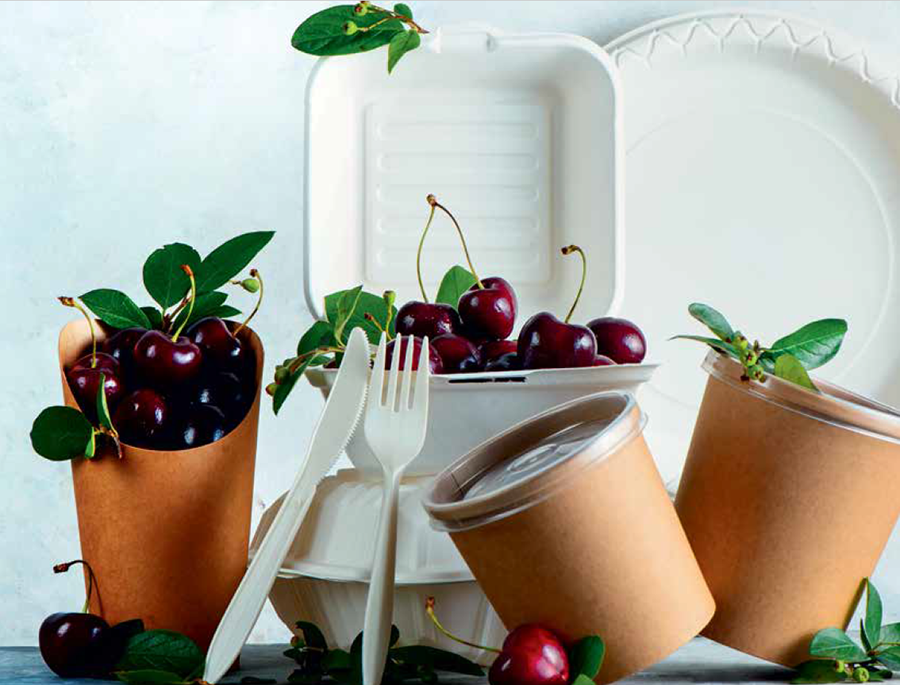 EXCEVAL™ can be used in paper coating formulas, including microwavable applications, and is the best alternative for the next generation of grease proof papers and sustainable packaging products.
·         Best non-fluorine chemical barrier agent
·         Microwavable applications
·         Food contact compliant with FDA (FCN 1179), BfR and China GB
---
EXCEVAL™  product applications
Our EXCEVAL™ polymers are widely used in the paper industry. They can be coated with all commonly-used coating methods like metered size press, blade coating, rod coating, curtain coating, gravure coating, and flexo coating. EXCEVAL™ has been applied on a wide variety of paper and paperboard substrates and offers an extensive range of products to meet the requirements and needs of different applications.
Specifications
Fine-grained, free-flowing white powder
Fluorine-free
Ash content ranges from 0.4 to 0.7
High-strength polymer
Makes down into water-based solutions
Transparent
Compatibility with synthetic binders, pigments, cellulose, starch, protein, and other aqueous coating additives
High strength coating binder
Strong surface adhesion, including to paper and metallization
Strong compatibility with starch and cellulose
Resistance to organic chemicals
Excellent film former
Excellent water-resistance
Strong gas barrier
Excellent oil and grease barrier
Sustainable barrier coatings for food and other packaging
Paper and paperboard surface sizing and coatings
Adhesives
Emulsion polymerization
Ceramics
Textile sizing and finishing
Oil and gas
Photosensitive coatings